Philippine President Elect Rodrigo Duterte — An Exciting, Disturbing, Contradictory Agent of Change
I have to confess, I'm struggling to figure out how I feel about the new President Elect of the Philippines, Rodrigo "Digong" Duterte.  Western Media is calling him the "Trump of Asia" but that comparison only applies to his outspoken and sometimes outrageous statements.  But the similarites end there.  Duterte is a lawyer, a prosecutor, and for 23 years has served as the mayor of Davao, a tough town in the toughest part of a tough country.  In terms of personal style — there is no comparison. Trump lives in billionaire splendor — and Duterte by all accounts lives humbly; Trump is brash and crude–while Duterte is that too — but increasingly I'm beginning to believe he's also tough and shrewd.  I worry whether he may have the capacity to to destroy Philippine democracy — yet I thrill at the thought he might finally give the long-suffering non-elite regular people of the Philippines the leader they deserve.
In short, I'm confused.
I decided to start maintaining what amounts to a file of interesting things that I come across regarding Duterte.  This is the first installment of that file.  It will include anything I find interesting — good, bad, neutral.  I'm just going to shake the tree and see what falls out.
Communist Party of the Philippines Founder Joma Sison Was His Mentor
Anyone who was around in the 70's and 80's knows that Jose Mari Sison founded the  Communist Party of the Philippines –and before that, Sison was a professor at Lyceum in Manila where one of his students in the lates sixties was Rodrigo Duterte.  Sison now lives in exile in Utrecht in the Netherlands.  He gave an interview to Khaleej Times in which has a message for foreign journalists which was this:  You're off base with the Trump comparisons, and what you may well have with Duterte is not the Trump of Asia — it could be the Hugo Chavez of Asia.   Sison said:
"As a student, he was modest and laid back but he learned much. I am very proud to have a part in his political moulding against imperialism and the local oligarchs. . . . I hope that he will actually serve the Filipino people in their fight for national liberation, democracy, social justice, development. . . . . (Duterte) was my student in Political Thought at the Lyceum of the Philippines in the late 1960s. He became a member of the Kabataang Makabayan (patriotic Filipino youth group) . . . . Duterte became a landslide winner because he responded to the people's clamour for change and became their voice to protest against the Aquino regime, its corruption and criminality, especially the widespread drug trade.
He has put the word out: Simple Vehicles for Cabinet Members, No Fancy Cars
PDI is reporting that Bong Go, Duterte's executive assistant, said the presidential race front-runner scoffs at luxurious vehicles.  He said Duterte uses a pickup, while his staff only have AUVs. "Si Mayor talaga, since first term, hindi talaga pumapayag sa luxurious vehicles," (The may really, since his first term, did not permit luxurious vehicles.") Go said.  He is certain that Duterte will continue in this style and require his cabinet members to follow suit.
Duterte Wept When Visiting His Mother's Grave After His Election
Human Rights Watch Calls Him the Death Squad Mayor
Here's what HRW has to say:
For Rodrigo Duterte, the brutal death squads that have claimed the lives of more than 
1,000 people
 during his tenure as mayor of Davao City in the Philippines' main southern island of Mindanao are not a problem. They're a political platform. Duterte 
publicly admitted
 his direct links to the Davao death squad during a May 24 live broadcast of his weekly television talk show. "Am I the death squad? True. That is true," Duterte said on-air while discussing his accomplishments as Davao's chief executive. He then 
pledged
 that if he became president of the Philippines he would execute 100,000 more criminals and dump their bodies in Manila Bay.
What a Women's Rights Activist Has to Say
According to the New York Times:
Luzviminda Ilagan, a congressional representative for Gabriela, one of the most active women's rights groups in the country, would seem a natural enemy of a man who boasts of being a womanizer and has joked about wanting to rape a missionary. But Ms. Ilagan, who was once a city counselor in Davao City, has a more nuanced view of Mr. Duterte.
"His colorful language can be disconcerting," she said. "But his actions can be contradictory to his statements. He might appear to be insensitive to women, but during his time as mayor he supported policies on behalf of women and programs for children."
Under Mr. Duterte, Davao City developed a "gender and development code" that tried to equalize opportunities for women in government. The program has won multiple awards and has been cited by the national government as an example for other cities. Mr. Duterte also helped set up a crisis center for female victims of violence.
The same NY Times article quotes Jess Saplala and Benny Gopes, Davao businessmen who have known Duterte for more than a decade.
"His jokes are his connection to the common man," Mr. Gopez said. "He knows what he is doing. He is a lawyer. He graduated from one of the top law schools. He passed the bar. He is a very intelligent fellow."
Mr. Saplala, who became friends with Mr. Duterte after hearing him sing those Sinatra songs years ago, said many of the mayor's most contentious statements came from an opinion of criminals he developed while working as a prosecutor in Davao, one of the most violent cities in the country at the time.
"He will never humiliate people," Mr. Saplala said. "He is softhearted."
He added: "But he changes when he starts talking about criminals. He gets very hard. He has a deep personal hatred for criminals."
Duterte to Visit Pope, Apologize for "Putang Ina" Comment
According to the Philippine Daily Inquirer,  Philippine president-elect Rodrigo Duterte is planning to visit the Vatican to make a personal apology to the pope for calling him a "son of a whore", the politician's spokesman said on Thursday. "The mayor repeatedly said he wants to visit the Vatican, win or lose, not only to pay homage to the pope but he really needs to explain to the pope and ask for forgiveness," Peter Lavina told reporters in the southern city of Davao.
He Does Appear to Have  Plan
And here it is:
CRIMES & DRUGS
-Suppress drugs & crimes within 3 to 6 months.
-Increase police salaries to P75,000 to P100,000 within 3 years.
-Installations of CCTV in all thoroughfares.
-Revival of the Special Courts to serious crime.
-Unite the country by healing of deeply-ingrained differences and shifting to Federal forms of government.
CORRUPTION
-Passage of the "Freedom of Information Act" and "Anti-Dummy Law"
-Lifting of the Bank Secrecy Law
-CCTV in all government offices
ECONOMIC BOOST
-Create jobs
-Industrialize and build factories
-Build a Philippine Steel Mill
-Build a "business Island" with ideal business atmosphere for foreign investors
-Limit 5 signatures for business permits (30 to 60 days)
-Maintain "Pantawid Pamilyang Pilipino Program" or 4Ps
-1 Billion "Small Capital Fund" outside Metro Manila
-Establish tourism, agricultural, and industrial hubs to create jobs in countryside.
AGRICULTURE
-Lower Cost of Food
-Get rid of middle man loan sharks
-Build food terminals with advanced facilities in their provinces.
-Build Mindanao railway system
-Free irrigation and subsidized fertilizers and  seeds for farmers.
ENVIRONMENT
-Ban mining firms with records of exploitation
-Study renewable energy
OFW and WORKERS
-Improve labor conditions for Filipino workers
-No income tax for workers with P20,000 and below.
-No more contractualization.
-Gradual increase of salary for all other jobs/workers
-Back for OFW remittance
-Bring home OFWs in case of abuse.
-Tracking for protection of Filipinos abroad
EDUCATION and HEALTH
-Double the salary of teachers
-Build adequate classrooms and double the shifts
-Teach values and Filipino Pride
-Require all hospitals to treat very poor patients using government programs like Phil Health reserved funds and Department of Health budget

TRANSPORTATION
-Add more carriages to train lines
-Build fast lane linking airports and seaports to Metro Manila
-Decongest Metro Manila
-Develop Clark Airport and Batangas Seaport to ease traffic congestion
FOREIGN POLICY
-Pursue arbitration case
DISASTER & CLIMATE CHANGE
-Create 911
=========
That's enough for this installment.
More to come.
++++++++++++++++++++++++++++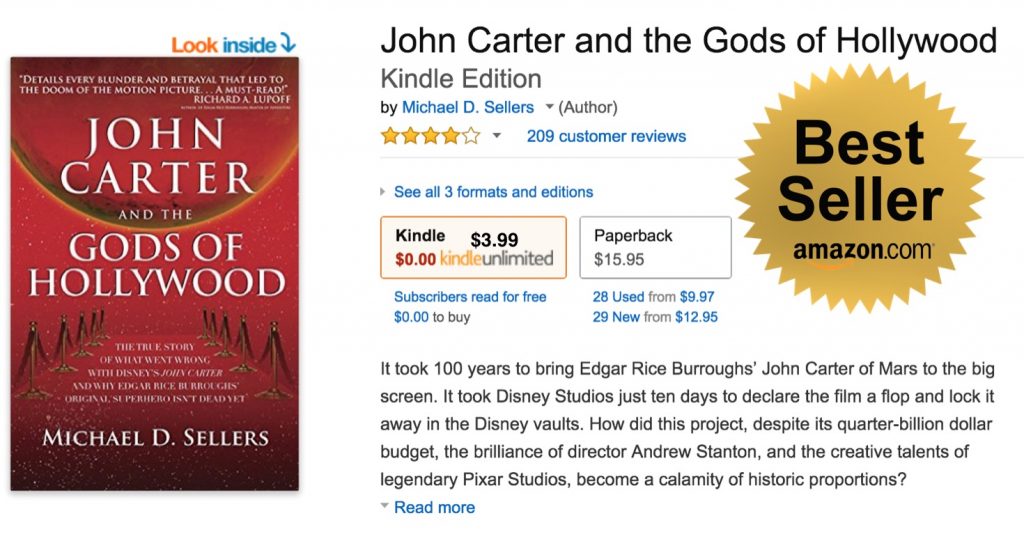 Year of the Spy Book Trailer

Above is the Year of the Spy Book Trailer — for my upcoming non-fiction book about espionage upheavals on the streets of Moscow in 1985.

Below is a "trailer" showcasing the writing and video services I provide to clients.

Michael Sellers — Writing and Video Services
My eBook — Just released Dec 5, 2012

EBook

You don't need a Kindle or iPad -- Download

Adobe Digital Editions

for Free, then read the .mobi (Kindle Format) or .epub (Nook, iPad Format) digital book on your computer. Or order the PDF which is formatted exactly like the print book.